National water providers and experts discuss saving the precious resource
AL-KHOBAR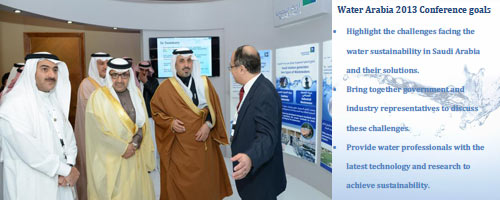 AL-KHOBAR—Water Arabia, a conference that brought Saudi government representatives and industry water professionals together, was held Feb. 4-6 in the Kingdom. The Conference was organized under the patronage of HE Abdullah Al-Hussayen, the Minister of Water and Electricity with the theme "Innovative Water and Wastewater Technologies for a Suitable Environment. Saudi Aramco, represented by the Environmental Protection and Utilities Departments, was a diamond sponsor for the event.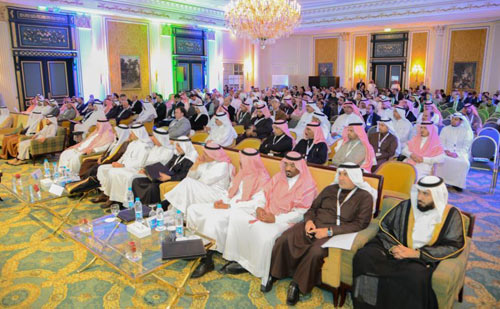 "The reality is that sustainable water management is a value center that motivates us with incentives, rewards and added value," Samir A. Al-Tubayyeb, Vice President of Engineering Services, said in the opening remarks. He added that Saudi Aramco has used efficient technologies to decrease the amount of water it uses. Currently 100% of the sanitary wastewater on Dhahran is treated and reused with 70% being reused company-wide.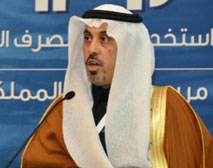 H.E. Mohammed I. AlSaud, deputy minister for Water Affairs, said sustainability is critically important for Arab countries because of their limited supply of water. As Arab countries' populations increase, economies grow and freshwater levels decline, sustainability will become essential. He pointed out that there is an opportunity to achieve a sustainable supply of water by eliminating waste and finding new sources through advanced technologies.
AlSaud gave the audience an overview of the National Strategy to Conserve Water. The strategy calls for conserving and developing the water supply through integrating resources and phasing out certain agriculture crops to achieve maximum social benefits. He added that some of the initiatives have already been implemented.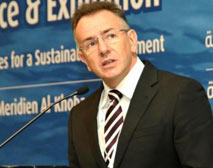 Freshwater levels are decreasing globally, and some countries will have to depend on desalination for a reliable supply according to Corrado Sommariva, President of the International Desalination Association (IDA). He noted that one of the major challenges in desalination is the amount of energy required to produce freshwater from the sea. Sommariva talked about a promising new technology being tested in the Middle East that can drastically reduce the energy requirements of the process, making an abundant supply of desalinated water available at a low cost. So far, the testing has produced promising results, but the technology remains to be commercialized, he added.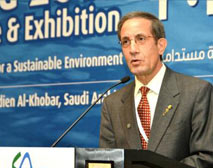 Mohamed Dahab, former President of Water Environmental Federation (WEF), spoke about the concept of "eco cities," and how urban planning should take into consideration environmental elements to minimize pollution while increasing the amount of water that can be reused.
Mohammed Al-Hajri of Saudi Aramco's Environmental Protection Department spoke about the company's Water Conservation Strategy highlighting the importance of the newly established Water Conservation Policy (INT-11) in pushing the water conservation efforts ahead in the operating facilities' plans. He explained how the conservation strategy provides incentives to save water and, as a result, the amount of fresh water that Saudi Aramco's use should decrease even as the company's operations expand.
Ahmed S. Al-Rammah of Consulting Services Department talked about Saudi Aramco's technology mapping for water desalination. He highlighted some of the technologies that the company has deployed at its facilities to conserve water.
William G. Conner of Environmental Protection Department presented the pilot tests results of a water treatment technology developed in a joint effort between Saudi Aramco and Siemens. He said that the results confirmed that the technology is capable of improving the environmental standards of facilities processing oil and by lowering treatment costs.
The Saudi Arabian Water Environment Association (SAWEA), a member association of the Water Environment Federation (WEF) co-organized Water Arabia 2013 with the Saudi Arabian Ministry of Water and Electricity. The event included three workshops led by international experts on advanced water technology on Feb. 4, an exhibition that included 28 local and national companies and over 900 delegates from 20 countries.